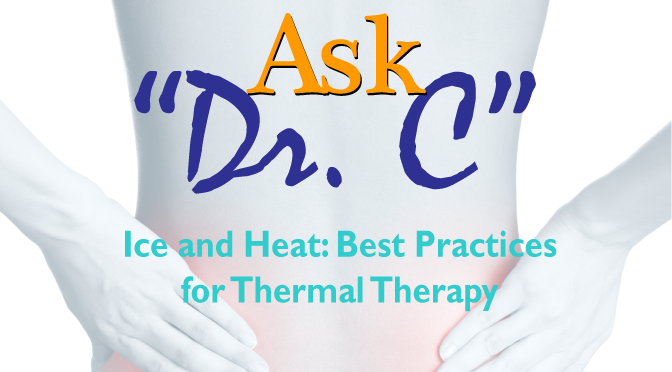 People are more likely to suffer from back pain than to not. In fact, a recent study from the American Chiropractic Association stated than an estimated 80% of the population suffers from back pain at some point in their life—it's also the leading cause of disability in the workforce.
Of course, when that back pain results in a doctor visit, some of us might not like the answers we get. Our recovery depends upon our active participation in the treatment plan. We asked Dr. C what are the biggest challenges when seeing patients with back pain, and how Spand-Ice™ can help alleviate those issues.
Helen: In the medical arena, is icing / heating widely recommended?
Dr.C: Yes, but perhaps not as often as it should be. It might almost seem "passé". There isn't anything "sexy" about leaving the doctor and starting thermal therapy as a treatment. Some patients are hoping for a prescription, or a "magic pill" to help alleviate their pain and discomfort, but honestly the best prescription is diet, exercise and a healthy living in combination with a maintenance therapy regimen (like icing after activity). That's an even harder pill for patients to swallow!
Helen: So, what do you see as being the biggest obstacle for these patients?
Dr.C: After 30 years in the practice, I definitely see inconvenience as being the biggest challenge to keeping patents on track with their maintenance therapy. I find that any maintenance therapy I prescribe is difficult for a patient if it takes too much time out their day. The most at-home therapy I can reasonably expect would be twice a day, but often times patients aren't giving any more than 20 minutes maybe once a day. This minimal or non-compliance doesn't contribute to the healing process, Compliance with a treatment regimen can be one of the biggest challenges when treating patients with back pain.
Helen: How can Spand-Ice help?
Dr.C: Icing can be messy, time consuming and frustrating for a patient. Crushed ice in a washcloth just isn't going to cut it. Spand-Ice is so easy to use, and patients can continue with normal, daily tasks and light activity while still complying with their treatment regimen. The fact that it isn't taking time out of a busy day will translate into a much higher rate of conformity, leading to a faster recovery for the patient, and a happy doctor!
Thanks Dr. Cosgrove for taking the time to sit down and chat with us! Stay tuned for the next installment of "Ask Dr. C," and in the meantime, learn more about his practice here.
The information contained on this site is not intended to be a substitute for professional medical advice. If you are suffering from back pain or another injury, seek the advice of your personal physician.
---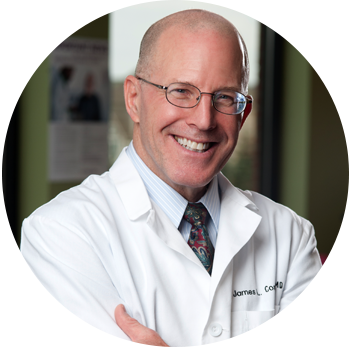 Dr. Cosgrove received his medical degree from George Washington University in Washington, D.C. He completed his internship and residency in physical medicine and rehabilitation at the University of Pittsburgh Health and Sciences Center. Dr. Cosgrove is board-certified in physical medicine and rehabilitation, pain medicine and electrodiagnostic medicine. He has authored numerous articles and studies about physical medicine topics.